12 Best Podcast Episodes (TV/Pop Culture/YouTube)
12 Best Podcast Episodes (TV/Pop Culture/YouTube)
Podcasts are a great way to entertain yourself while on a walk, going on the treadmill, or sitting in rush hour traffic. If you are a TV/Pop Culture/YouTube junkie, or are even somewhat interested in those types of podcasts you will love these. In no particular order, here's 12 of my All-Time Favorite Podcast Episodes. Enjoy!
(P.S. I listen to all of these using the Overcast app, a free (and better) alternative to Apple's Podcast App)
(P.P.S. Two of the podcasts didn't have embeddable links. So I put the link to their site instead)
The Nerdist with Chris Hardwick
Episode: Paul McCartney (December 19, 2014)
Reasoning: Who doesn't love Paul Mccartney? It was fascinating to hear the start of the Beatles and how Paul attributes much of his success to the shows he played before they were famous. The Nerdist Podcast overall has some great interviews with almost every famous person you can think of.
Bros Watch PLL Too with Benjamin Light and Marco Sparks
Episode: Podcast Extra! An Interview with Troian Bellisario (June 1, 2015)
http://broswatchplltoo.com/?category=Podcast
Reasoning: Troian Bellisario is an intense intellectual who has thought long and hard about her character on Pretty Little Liars, as well as the story and overall mythology of the show. It was fascinating to hear behind-the-scenes talk from one of the stars of one of my favorite shows.
Episode: Podcast Extra! An Interview with PLL Director Norman Buckley (April 17, 2015)
http://broswatchplltoo.com/?category=Podcast
Reasoning: This podcast episode was so, so insightful about working as a TV Director/Editor. Norman Buckley has worked on many of my favorite shows and the way he talked about using his editing background in his head as he was directing was one of the best explanations for how I director works that I've ever heard.
Gilmore Guys with Kevin T. Porter and Demi Adejuyigbe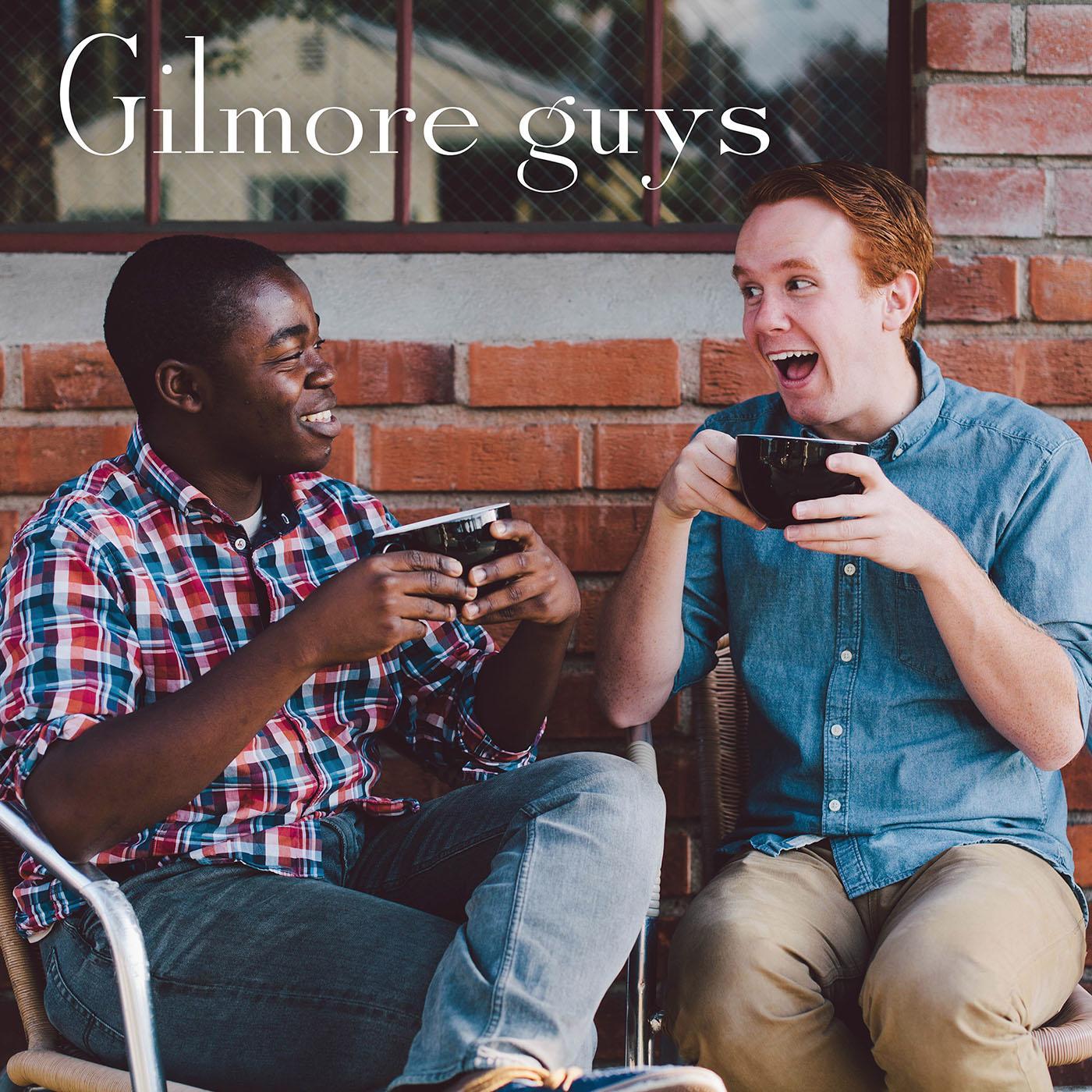 Episode: Mara Casey & Jami Rudofsky (May 27, 2015)
This was bar-none one of the best podcast episodes I've ever listened to. Mara and Jami name-dropped so many actors and so many interesting tidbits about working on the set of Gilmore Girls. I could have listened to 2 hours more.
Ear Biscuits with Rhett and Link
Episode Name: Glozell Green (Nov. 1, 2013)
Reasoning: One of my all-time favorite podcasts, with interviews with all of my favorite YouTube stars, it was hard to pin down my favorite episodes. I chose this one because I didn't know much about Glozell and learned a lot about her through this episode. Rhett and Link have a true talent of getting to the deep parts of someone's life.
Episode Name: Chester See (January 3, 2014)
Reasoning: I love Chester See and learned so much about him in this podcast. That's it basically. Check out all the episodes of some of your favorite YouTubers.
Jenna and Julien Podcast
Episode Name: Julien Sucks at Celebrity Trivia (April 1, 2015)
This was hard to choose a particular episode, but I love Celebrity Trivia and loved how much Julien failed at it. Definetly one of my all-time favorite podcasts. I feel like Jenna and Julien explain YouTube culture from such an adult perspective that I think is truly refreshing.
Other Episode Recommendations: We Talk About Playlist Live, Conspiracy Theories and Friendship & Working With YouTubers.
Not Too Deep with Grace Helbig
Episode Name: Flula (October 13, 2014)
Reasoning: Probably one of my Top 5 Podcasts, as Grace is so random and funny. I just laugh everytime Flula opens his mouth, so if you are looking for a laugh, check this one out.
Shane and Friends with Shane Dawson
Episode Name: Farrah Abraham with Guest Co-Host Jessie Buttafuoco (April 17th, 2015)
Reasoning: (WARNING: VERY GRAPHIC). Shane Dawson isn't for everyone. However, this podcast he totally fangirls over Farrah Abraham of Teen Mom OG and she spills many details that made it to the tabloids. Super entertaining.
Psychobabble with Tyler Oakley and Korey Kuhl
Episode Name: Nev Schulman-The Heart-Eyed Emoji (March 17, 2015)
Reasoning: I'm a secret fan of Catfish so when Tyler and Korey interviewed Nev, the host of the show, I was so excited. I loved hearing how the show got it's start and Tyler is always entertaining.
Firewall and Iceberg Podcast
Episode Name: Arrow Season 3 Review vs Supergirl First Look (May 15, 2015)
Reasoning: I'm a relatively recent Superhero fan (Arrow, The Flash and the upcoming Supergirl) so hearing them being discussed was really fun. This podcast is a mix of a bunch of different shows, so it was hard at times when they were discussing a show I didn't watch, so be aware of that.